Star ravioli is a fun shape to make. Which is good, because it's going to take a while!
In this recipe for "Ravioli di Stella", you'll make and stuff the ravioli with a simple mushroom and ricotta filling. It is topped with a light herb and butter sauce.
Star Ravioli with Butter & Herbs
June 28, 2017
: 2
: 1 hr 30 min
: 15 min
: 1 hr 45 min
: Moderately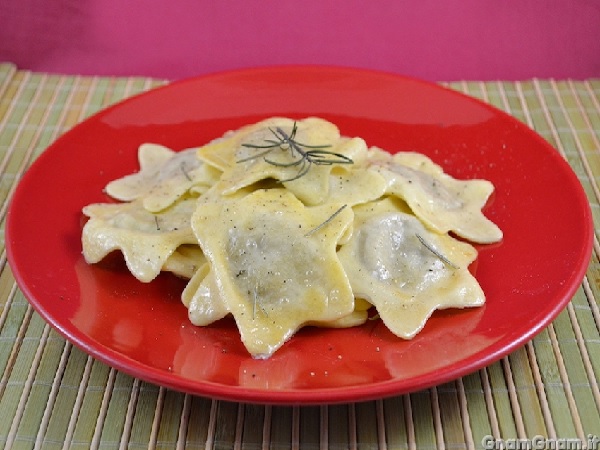 Ingredients
For egg pasta
2 c Flour
2 Eggs
For filling:
8 oz Pleurotus or Champignon (white button) mushrooms
8 oz Ricotta
1/2 c Grated Parmesan
1 Garlic clove
Extra virgin olive oil
Salt
Pepper
For sauce
3 tbs Butter
1 Rosemary sprigs
Laurel or sage leaves
Pepper
Directions
Step 1

Sift the flour, pour on rolling surface, make a crater in the middle, and break the eggs in the center. Start working the eggs into the flour, a small amount at a time. At mid-processing, you should have as much flour as will be absorbed and somewhat flaky dough.

Step 2

Continue to knead until you get a smooth, pliable ball. Wrap the dough ball in Saran wrap, and leave it to stand for half an hour at room temperature. In the meantime, clean the mushrooms with a damp cloth, remove the roots and cut them into pieces. Fry a garlic clove, and mushrooms pieces with a pinch of salt. Cook for ten minutes with high heat.

Step 3

Remove the garlic and transfer mushrooms to a blender, add ricotta cheese, Parmesan cheese, and a pinch of salt and pepper. Blend until smooth and somewhat creamy. Roll out the dough (or use a pasta machine), until the dough sheet is almost transparent. Place a bit of filling, adjusting to the size of the star-shaped cutter you have chosen. Brush lightly with water around the filling.

Step 4

Add a top piece of dough, removing as much air as possible.

Step 5

Cut out the stars. Put aside on a lightly, flour-dusted board. Melt the butter in a frying pan and flavor with rosemary and laurel.

Step 6

Cook the ravioli in plenty of salted water, as soon as they reach the surface they are ready (it will take 1 to 2 minutes). Transfer them into the frying pan with the herbs and melted butter and mix well.
source: Gnamgnam.it
Step 1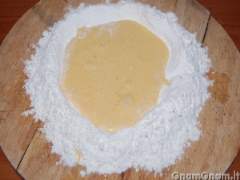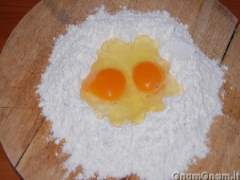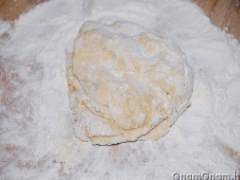 Step 2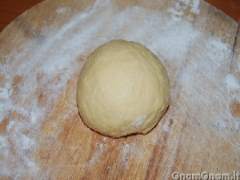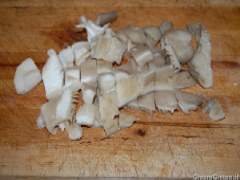 Step 3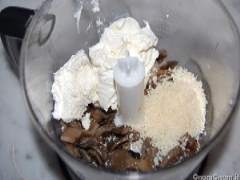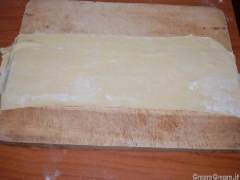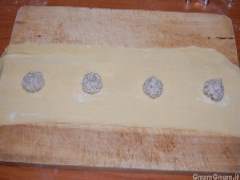 Step 4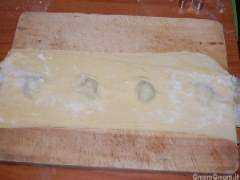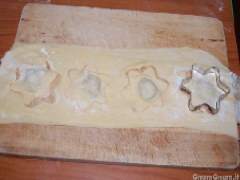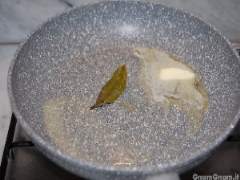 Step 5