Cod with honey and raisins makes for an unexpected but delightful combination. This is a nice light main course with which to follow a heavier 1st course. Or, if you're looking for a wildcard for the feast of seven fishes on Christmas, this recipe fits the bill.
Substitutions
Fish
Any light, white fish can be substituted here for the cod. Personally, I love halibut and that would be an excellent choice here but there are many others. Grouper, haddock, pollock, or hake would also certainly work. Tilapia fillets are generally a bit on the thin side, so if you want to try those make sure to decrease the baking time so they don't overcook.
Raisins
This recipe calls for standard run of the mill raisins, but you could easily substitute golden raisins. Craisins might work as well, but they are a stronger taste and might overpower the fish. If you happen to have fresh ripe peaches on hand, half a diced peach would be an interesting alternative.
Recipe
Cod with Honey and Raisins - Baccala al Miele
May 18, 2017
: 4
: 20 min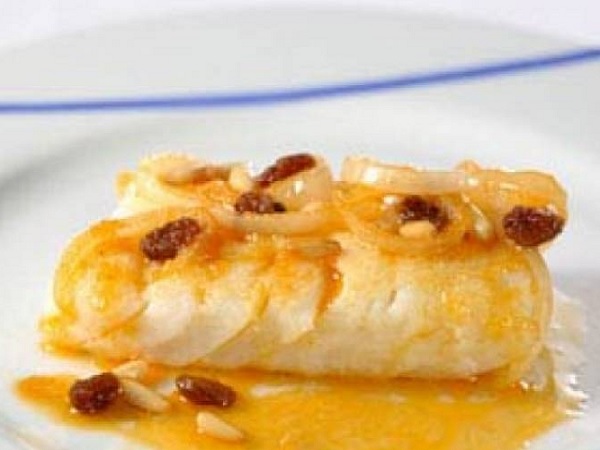 Ingredients
4 Cod fillets
1 Onion
1 tbs Honey
1 tbs Pine nuts
2 tbs Raisins
1 c Flour
1 tsp Sweet paprika
6 tbs Olive oil
Parsley
Garlic
Directions
Step 1

Flour the cod and fry it in a pan with 4 tablespoons of hot olive oil, two minutes on each side. Set it aside.


Step 2

Peel the onion, cut it into fine slices and fry it with the rest of the oil until soft but not browned. Add the paprika, a teaspoon of flour, raisins, pine nuts, and honey.


Step 3

Cook on low heat for 10 min. Add the cod fillets and continue cooking for another 5 min. For additional flavor, add 1 tablespoon finely chopped parsley and minced garlic. Take off heat and serve immediately.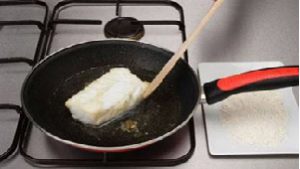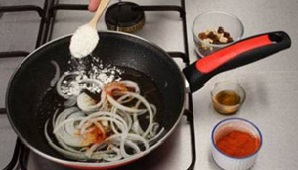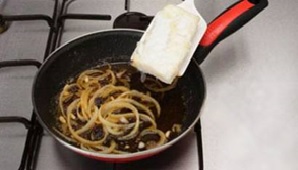 source:  Star.it